DevClub.lv - Life with Microsoft Dynamics NAV
03.01.2013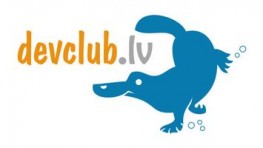 Right in the middle of the year-end madness at the meetup of Latvian IT developers organized by DevClub.lv we are presenting a story about Microsoft Dynamics NAV (Navision) - the software we are working with daily, and the software that we just love so much.
When: Thursday, December 20, 6:30 PM
Where: Hotel "Radi un draugi", Old Riga, 3 Mārstaļu str.
Presentation (Latvian)
Our motive (truly non-commercial, by the way) - to introduce Microsoft Dynamics NAV or Navision to those IT developers who share our opinion that promo sheets and conferences for business decision makers is not sufficient to form a thorough opinion on software solutions, and it is always necessary to understand the thing from within, and see it in action.
Why Us
E-Commerce for Efficiency
Ideal for B2B trade in manufacturing, distribution, and wholesale business. Fast and functional no-frills solution to boost the efficiency of your sales process. Easily customizable for your business.
Fully Integrated
All product, pricing and other data maintained in Microsoft Dynamics NAV only. No duplicate data entry or maintenance. No additional systems to learn.
Instant and Flexible
Save the precious time with a pluggable ISV solution - add e-commerce to your Dynamics NAV in a matter of few days. Unbeatable flexibility with SaaS-based pricing.