ETIM Support in E-Commerce for Dynamics NAV
05.03.2013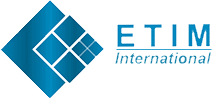 Select Solutions E-Commerce for Dynamics NAV provides support for ETIM (ElektroTechnisches InformationsModell), the international standard for product classification in the industry of electrical and electronic products, such as electrical installation products, home appliances and consumer electronics.
ETIM is actively developed and supported in major European countries, and currently provides localized classification databases in English, German, Swedish, Dutch, Spanish, French, and Polish.
We provide the following functionality to support ETIM
Import of ETIM v4/v5 databases in Microsoft Dynamics NAV
Interfaces for browsing and editing (e.g. translating) the ETIM database in Dynamics NAV
Product catalogue import from BMECat XML files to nonstock items in Dynamics NAV
Nonstock item to Item conversion worksheet (generates your Item codes and descriptions)
Sales price and vendor stock level import procedures from Microsoft Excel spreadsheets
With this functionality set, it is a matter of a few minutes to import thousands of products and publish them in your Dynamics NAV integrated web shop, all properly classified, with pictures and attributes present, fully translated into all of the languages supported by ETIM. Naturally, there are powerful tools available for further improvements of product data structure and quality.
Using ETIM with E-Commerce for Dynamics NAV is a great way to instantly allow your e-commerce customers use convenient yet advanced features such as search by attributes, categories, synonyms, and EAN codes. These features are supported in the base version of Select Solutions E-Commerce web store application.
Why Us
E-Commerce for Efficiency
Ideal for B2B trade in manufacturing, distribution, and wholesale business. Fast and functional no-frills solution to boost the efficiency of your sales process. Easily customizable for your business.
Fully Integrated
All product, pricing and other data maintained in Microsoft Dynamics NAV only. No duplicate data entry or maintenance. No additional systems to learn.
Instant and Flexible
Save the precious time with a pluggable ISV solution - add e-commerce to your Dynamics NAV in a matter of few days. Unbeatable flexibility with SaaS-based pricing.