PostgreSQL on the AWS Cloud
27.11.2013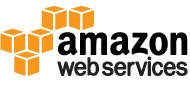 Amazon Web Services recently announced PostgreSQL support for Amazon RDS. Great news for us and your cloud-based, Dynamics-powered e-commerce.
On re:Invent 2013, the annual conference organized by Amazon Web Services, PostgreSQL support was announced for Amazon RDS. One can now provision scalable PostgreSQL on AWS infrastructure, run it independent from the web servers, configured and managed by AWS, and access all the tools and APIs from the RDS sleeve.
RDS for PostgreSQL means excellent opportunities for Select Solutions E-Commerce where high availability and performance matters, especially with large item catalogs online, which is often the case in industries like automotive spare parts, installation materials and the like.
Select Solutions E-Commerce has been relying on PostgreSQL technology since version 2.00, November 2011. PostgreSQL fuels your E-Commerce portal, and it allows doing amazing things to your Microsoft Dynamics data, like full-text and language-dependent indexing to support our product search engine, reliable transaction system to ensure stable data synchronization under heavy conditions, or materialized views for rapid filtering even with hundreds of thousands of items in the database. We are getting technical here, but the list would go on and on.
Select Solutions E-Commerce supports both cloud and on-premise deployments, and it is Amazon Web Services infrastructure we are using both for SaaS offerings and portal instances hosted by Select Solutions. With the availability of RDS for PostgreSQL on hand, we will be shortly migrating our SaaS instances to utilize RDS for PostgreSQL, seamlessly improving the availability and performance of the portals.
Why Us
E-Commerce for Efficiency
Ideal for B2B trade in manufacturing, distribution, and wholesale business. Fast and functional no-frills solution to boost the efficiency of your sales process. Easily customizable for your business.
Fully Integrated
All product, pricing and other data maintained in Microsoft Dynamics NAV only. No duplicate data entry or maintenance. No additional systems to learn.
Instant and Flexible
Save the precious time with a pluggable ISV solution - add e-commerce to your Dynamics NAV in a matter of few days. Unbeatable flexibility with SaaS-based pricing.