E-Commerce for Dynamics NAV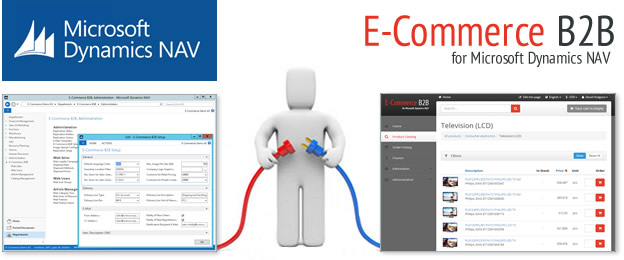 Select Solutions E-Commerce is an e-commerce web portal for your business to sell products online. It is built for Microsoft Dynamics NAV (Navision). You do not need any management tool for the e-commerce site, as it is completely driven by the data you already maintain in Microsoft Dynamics NAV.
E-Commerce B2B is a productivity tool for optimizing your B2B trading in terms of convenience and costs.
Overview

Your Dynamics NAV is extended with an Add-on package, which is
easily installed
by your Dynamics NAV partner or directly by Select Solutions, at your preference.

We create a dedicated instance of an e-commerce site (a web store) that is populated with the data from Dynamics NAV once the Add-on installation is completed.

Altogether it is a packaged solution, running out of the box. Nevertheless, like everything around Microsoft Dynamics NAV, it is fully customizable for your business.

We support all kinds of infrastructure solutions, from everything on-premise to everything in the cloud, and everything in between.