Amazon Web Services recently announced PostgreSQL support for Amazon RDS. Great news for us and your cloud-based, Dynamics-powered e-commerce.
27.11.2013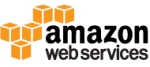 As of November 2013, Select Solutions joins European Dynamics Partners Alliance, the strategic international community of Microsoft Dynamics Master VARs for Europe.
21.11.2013


@SelectSo E-Commerce for NAV v3.00 is here!, B2B Portals and B2C Web Shops for Microsoft Dynamics NAV | Select Solutions http://t.co/oEfNOkx8BH
14.09.2013
@SelectSo Our dev.manager earns the honorable 25th place at ICFP programming contest run by MSFT Research. Huge thumbs up from Select Solutions.
21.08.2013
Address:
13 Tallinas, Riga, Latvia